AGROVIEW
The most accurate perennial crop inventory platform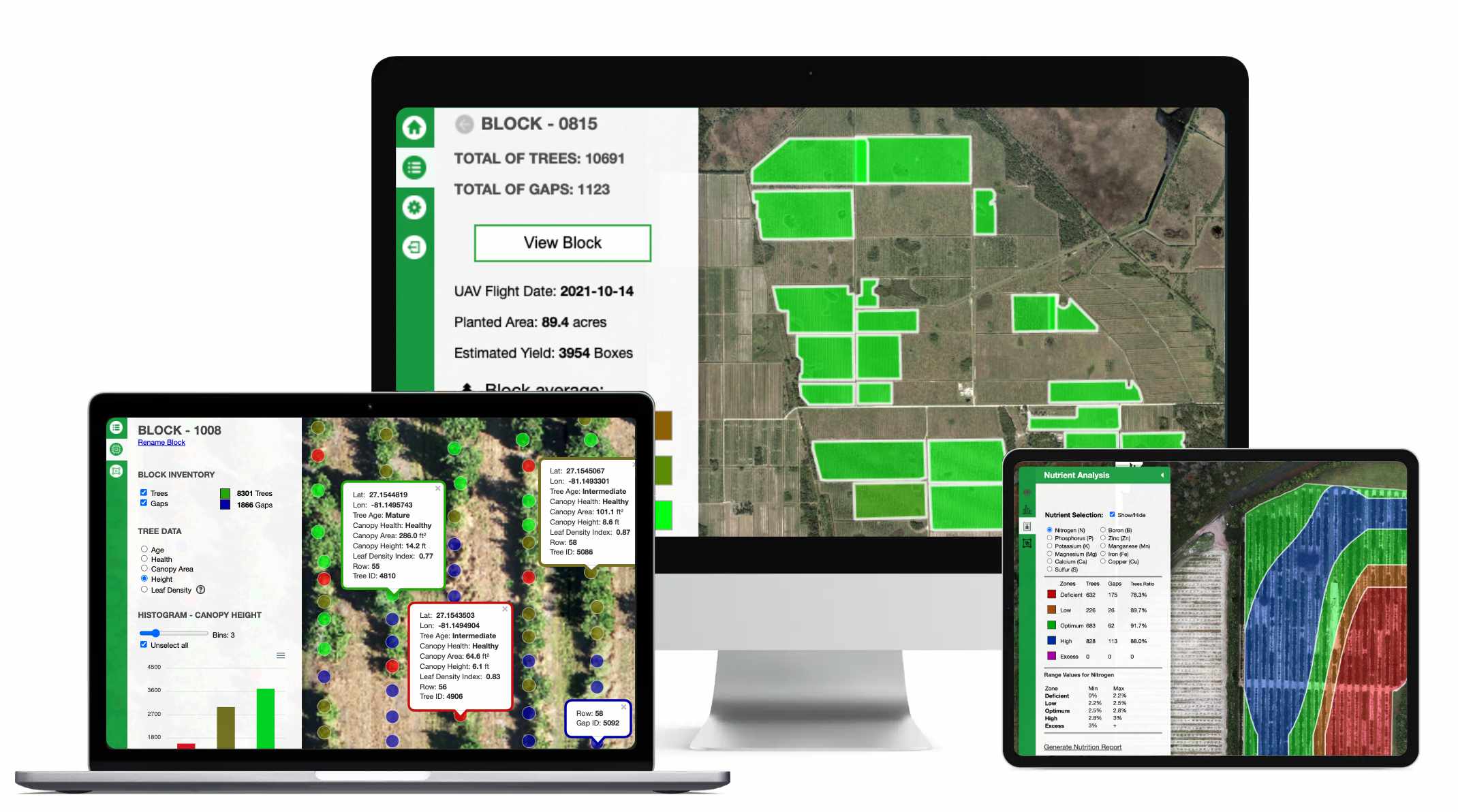 Agroview is a turn-key solution that is transforming perennial crop agriculture with proven deep learning systems that provide best-in-class data analytics, including:
Tree Counts
Missing Tree Count ("Gaps")
Revenue Recovery/Replant Maps
Height
Canopy Size
Leaf Density Index (Per Tree NDVI)
NPK Nutrient Analysis
Full Block Nutrient Report
---
How It Works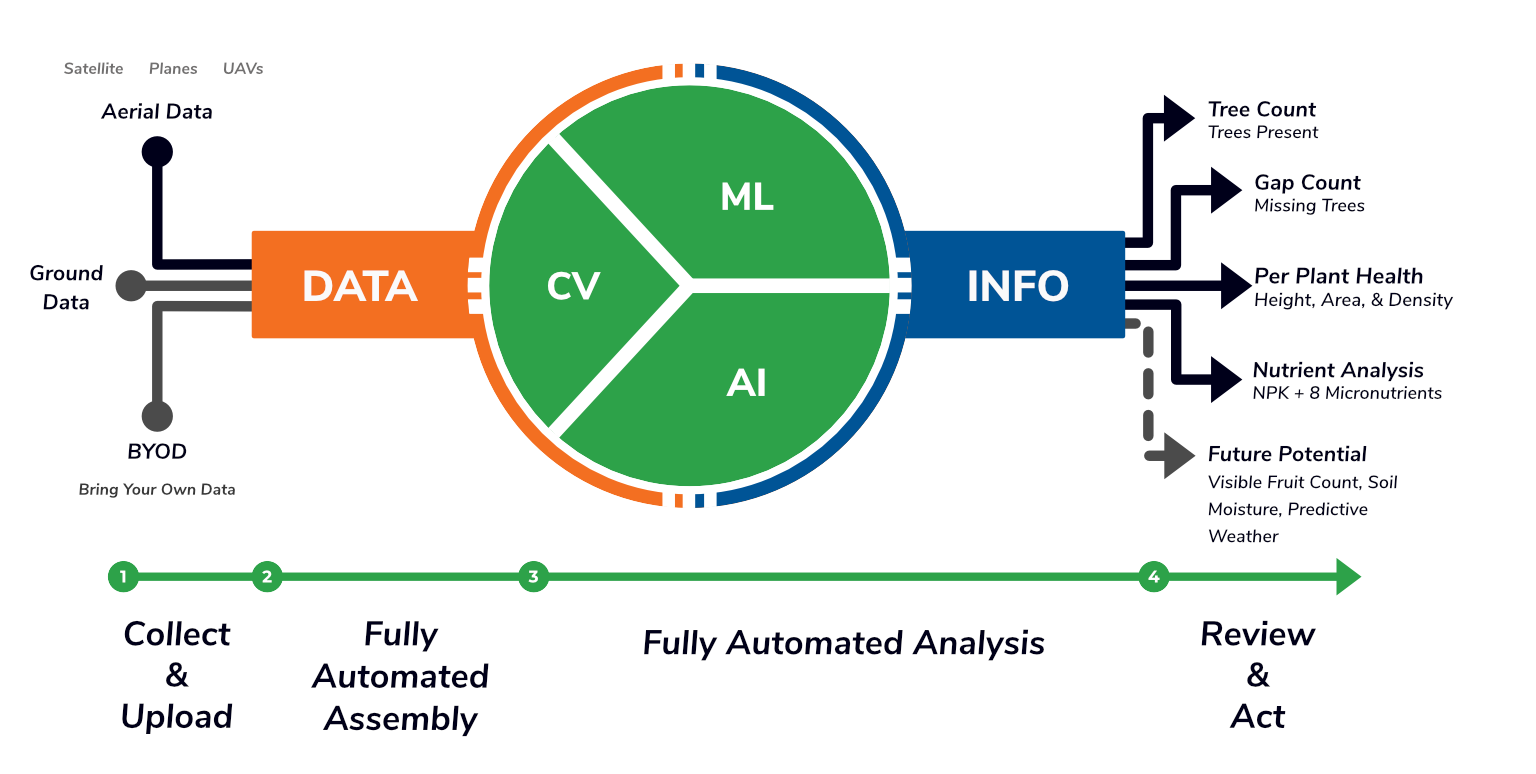 Automated
Say "go" and we will handle the rest. Our process includes best-in-class data collection, fully automated raw image handling with a world-class image stitching engine, and the only proven methods for inventory and per-tree health
Scalable
Whether serving a small or large grower, a crop insurer, or a government or NGO, Agroview provides clear business information value --how many trees are present, how many missing, and how many visible fruit
Actionable
With accurate results, an AGROVIEW user can make informed decision and take actions that improve product quantity, product quality, and (most importantly) improve the long-term sustainability of crop environments
"Agroview... automates processes that have been traditionally been completed in more resource-expense ways. These efforts will allow for greater efficiency and optimization of the agricultural production process, which is necessary to meet future global food needs."
- Dr. Katie Migliaccio, Chair & Professor
University of Florida, IFAS
---
ASABE Top 50 Global Product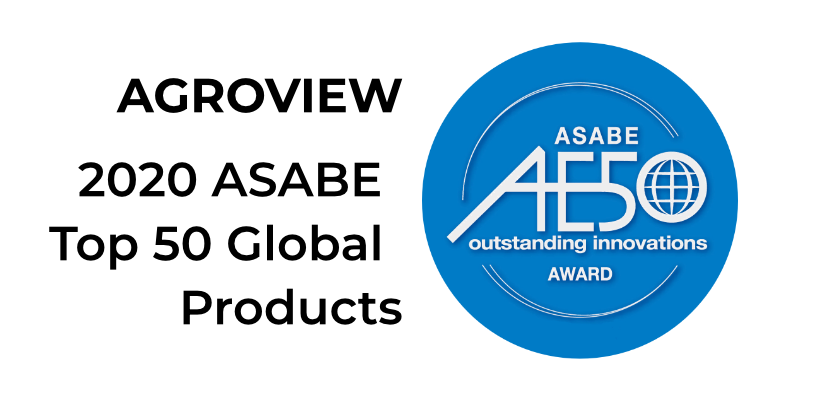 "Our initial tree and gap count was extremely impressive in terms of accuracy and immediate benefit to our operations; we used this inventory to complete a 186,000 tree re-plant operation. We are excited to move forward with the company."
- Stephane Gardinier
Owner, Gardinier Florida Citrus
---
Industry Trusted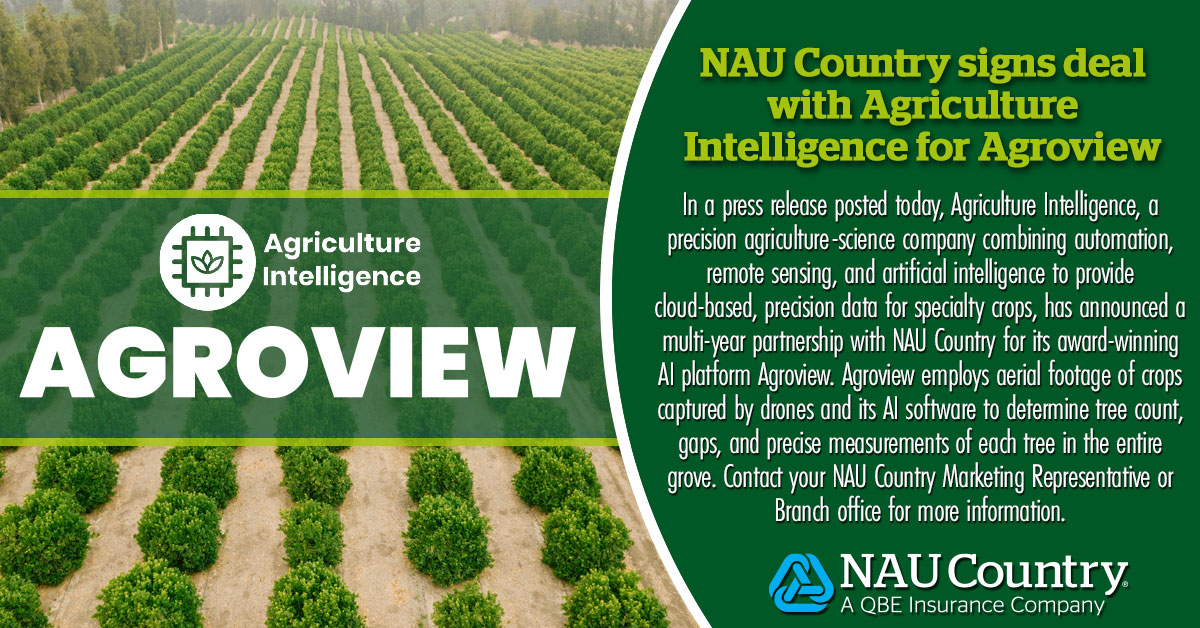 "We expect proven, accurate, and consistent results. In Agroview, we found all three of those qualities."
- Michael Deal
COO, NAU Country